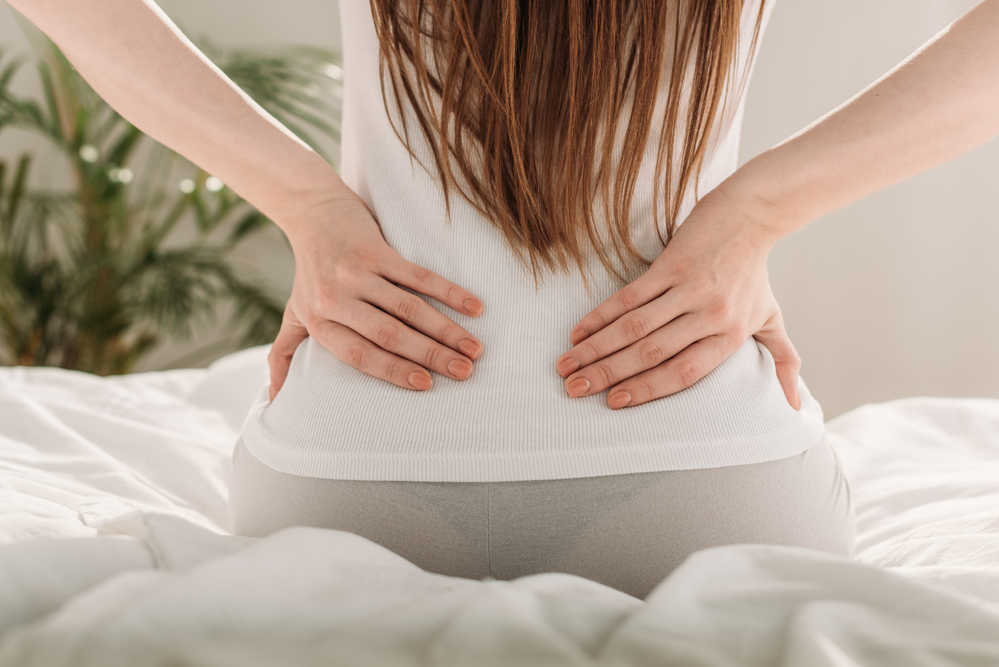 A herniated disc may sound intimidating, but it's actually a common and easily treatable condition. Although its symptoms come in different severities, ensuring your spine functions as it is meant to will often provide immediate relief.


This post goes over the following:
What disc herniation is
Symptoms of a herniated disc
Causes of a disc herniation
Chiropractic solutions to treat disc herniation
And more
Understanding what a disc herniation is will help you navigate the condition so you can move freely and get back to your active lifestyle quickly.



What is a Herniated Disc?
The spine runs from the lower back up to the top of the neck and consists of several bones (called vertebrae) stacked on each other. Each bone is separated by a disc that absorbs shock.
The spinal discs have a hard casing protecting a gel-like center. When that soft center pushes through its casing, the result is a disc herniation, and when the surrounding nerve is affected, it can be painful.


Common symptoms related to a herniated disc include:
Weakness
Tingling, burning, and numbing sensations
Pain ranging from mild to intense
Slow or overactive reflexes
Pain in the arm, back, foot, or leg
Radiating pain
Muscle spasms
Neck stiffness
Loss of range of motion
These symptoms can affect everything from work to exercise to socializing, so the proper treatment plan should be designed as soon as possible.



How Did I Get a Herniated Disc?
Disc herniations can happen to active and inactive people, so you should know what to look for if you start to feel pain. You may need to make some changes to your lifestyle and habits to keep your body better protected while participating in your routine.


Common reasons you may experience a disc herniation include:
Habitual poor posture and movement patterns
Improper lifting technique
Chronic injury
Sports injury or trauma
Weight gain or pregnancy
Regular wear and tear or aging
A sedentary lifestyle
You can get the tools to keep your body safe by working with your local chiropractor. From movement and postural support to ways to be more active, you'll leave the clinic knowing how to care for your body, reducing your chances of re-injury.



Visit Our Saskatoon Chiropractic Clinic for Disc Herniation Treatment
Chiropractic solutions are designed to heal the spine and ensure it can handle the demands placed upon it. A strong, balanced spine is instrumental to your overall health. Our Saskatoon chiropractors have numerous techniques to determine what's causing your discomfort and design a wellness strategy that treats the injury, not just the symptoms.


Common chiropractic techniques to relieve discomfort from a disc herniation include:
Our in-clinic solutions will be combined with take-home guidance that supports a quick and lasting recovery.
If you want natural pain relief now, there are effective ways to achieve it at home; however, you should always talk with your chiropractor prior to implementing a movement plan to ensure you don't cause further damage.


Natural, at-home remedies for disc herniation include:
Apply ice to reduce swelling and inflammation
Apply heat to encourage relaxation and comfort to the soft tissues
Be gently active by stretching and strengthening; try yoga or taking a walk to promote healthy circulation and reduced downtime that can cause more harm than good
Relieve tension in the back as you sleep by putting a pillow under your knees
Massage the affected area(s)
Take a rest from activities that worsen your pain
Always pay attention to your body. If your pain becomes heightened during any movement, stop the action and get in touch with our chiropractic team.
If you're ready to start living again, contact our clinic; we want to get you the results you're looking for and the means to maintain them.