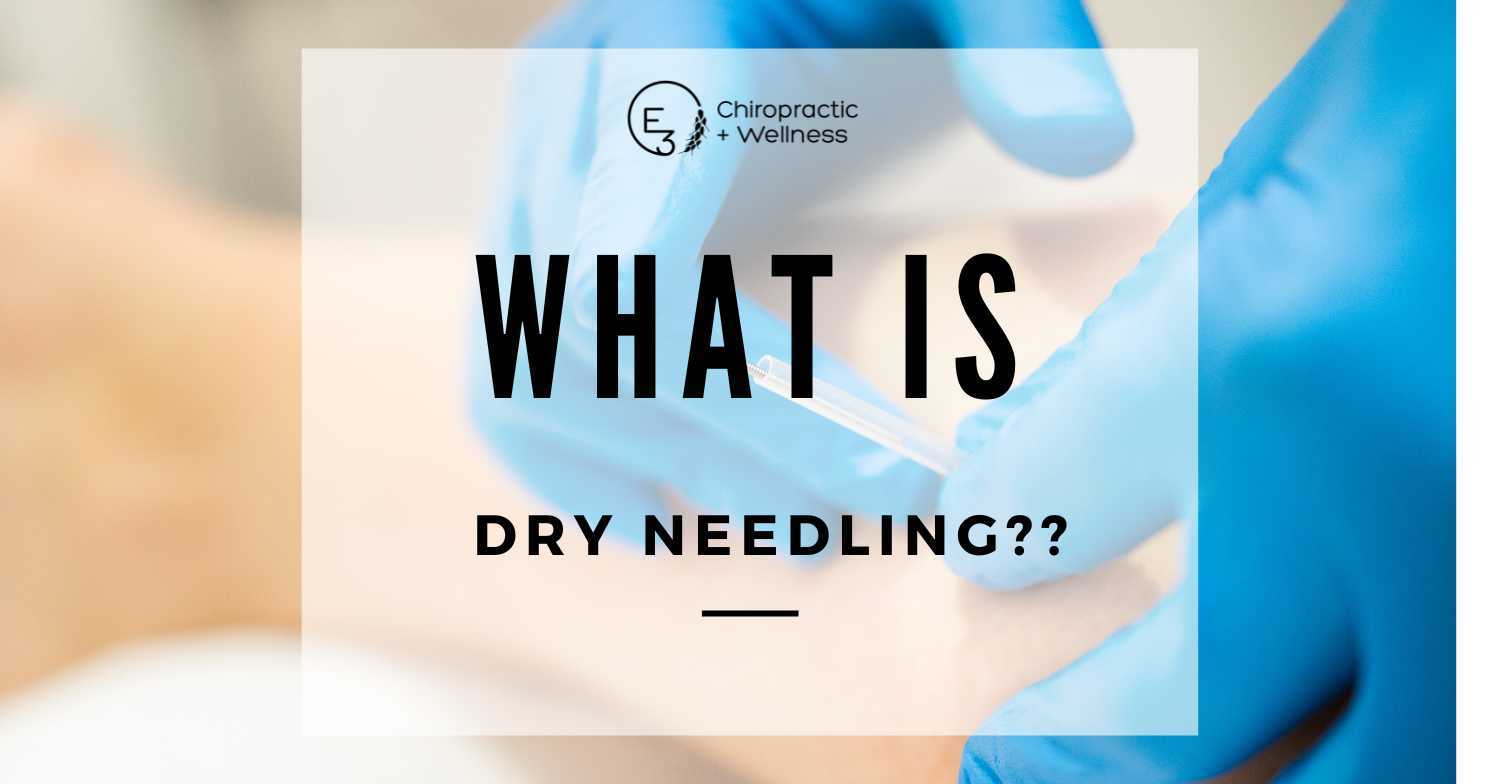 What is dry needling?
Dry needling is a treatment option that physiotherapists can use as a part of a comprehensive treatment plan for many types of injury and pain. Dry needling is a treatment where a physiotherapist inserts a thin monofilament (acupuncture needle) into a tense or painful muscle in hopes of improving the pain and tension of that muscle and surrounding tissues. The therapist may move the needle in the muscle being treated to create a "local twitch response" which can aid in decreasing the pain and tension of the muscle. Sometimes the therapist will attach a gentle electrical current to the needle, causing the muscle being treated to contract gently causing increased blood flow and decreasing muscle guarding.
What is dry needling used to treat?
Common ailments that a physiotherapist may treat with dry needling include headaches, jaw pain, neck pain and stiffness, shoulder pain, tennis elbow, low back pain and stiffness, hip pain, knee pain, calf pain, Achilles tendonitis, plantar fasciitis, etc. If increased muscle tension and pain is involved, there is a good chance dry needling will be helpful.
What does a physiotherapy appointment with dry needling look like?
Before your first appointment, you will be sent a medical history form to fill out, and your physiotherapist will review it to ensure there are no contraindications to treatment. Your physiotherapist will conduct a thorough assessment of the areas to be treated, provide diagnoses, and suggest treatment as appropriate. The treatment may involve other physiotherapy modalities, including education on your diagnosis, soft tissue massage, joint mobilization, stretching, cupping, and corrective exercises.
Is dry needling painful?
The honest answer to this question is... it depends on who you ask. I have had many patients come into my office telling me they were recommended to try dry needling as a treatment for their pain, but they know someone who described it as very painful. I also have had patients who told me they can barely feel the needles.
Your therapist will communicate with you throughout the treatment to ensure you are as comfortable as possible and can adjust how they are treating you to minimize the pain that is being experienced. If a patient reports being too uncomfortable during a treatment session, the physiotherapist may use a smaller needle size, treat other surrounding areas rather than the focal pain point, decrease the intensity of the needling technique, or stop treatment and use another treatment modality.
How many sessions of dry needling will I need?
This entirely depends on the patient's goals coming into treatment. Someone with a very mild injury may only require 2 or 3 sessions of physiotherapy and dry needling before feeling back to normal, while someone with chronic pain may choose to include physiotherapy and dry needling as a part of their regular care.
How will I feel after a treatment?
Some patients do experience mild feelings of soreness and stiffness following treatment which is normal and expected for about 24-48 hours post. This can be eased by putting heat on the treated areas, performing gentle movements of the treated area, and staying hydrated. Decreased muscle tension or tightness and increased range of motion may be noted immediately following treatment or a few hours later.
Is dry needling a standalone treatment?
No! Although dry needling can be helpful as a part of a treatment plan, diagnosing and treating the causes of pain are just as important or even more important than treating the symptoms. Your physiotherapist will provide you with education and exercises/movements to incorporate into your daily routines, which will help address potential mobility or strength deficits contributing to the causes of your pain.
Is dry needling right for me?
Give our clinic an email or call for any other questions or click HERE to book your assessment with our physiotherapist Nick!